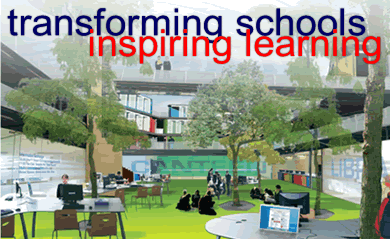 To view the new Department for Education website, please go to https://www.education.gov.uk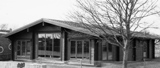 For some schools the dining facilities are moving with the time for example; "As you are probably aware our new school building is progressing well and it is hoped that we shall be moving in during the summer holidays 2010. This new building will have a state of the art school dining facility. At present we are exploring ways of how best to manage the school meal's service when the whole school is on one site from September 2011. It is anticipated that all students in Years 7-11 will remain on site for the lunch period from September 2011."
For many this isn't the case and with funding cuts many schools are not yet in a position to offer such facilities, however, New Forest Log Cabins have come up with a cost effective solution to the problem that not only provided an Eco friendly place to eat, but offers the school an economic alternative to providing School Canteen and Dining Halls. For more details, please request one of our Log Schools Information Packs.

John Rudd of New Forest Log Cabins explains: "More and more Schools are looking for help to find an alternative to brick built or the Portacabin style of building as a way of getting creating more classroom space, however, these were traditionally only ever designed as temporary buildings and need to be replaced. Log Classrooms are now becoming a more attractive alternative and it's not just because of the associated costs. We've developed a range of high quality solid log Eco Classrooms which can be used to provide a secure and versatile teaching place from sustainable materials, which are both environmentally friendly with very low carbon content and all that at a cost that represents excellent value for money." For more information on our range of Eco Classrooms, please contact us for a Log. Classroom Information Pack.
Early Years Foundation Stage (EYFS)
The Early Years Foundation Stage (EYFS) sets standards for the development, learning and care of children from birth to five. All registered providers of Early Years care are required to use the EYFS statutory framework. This page provides an outline of the themes and principles of EYFS and gives links to further sources of information, including the DCSF National Strategies website.
Moving classes out of some of the dilapidated temporary classrooms that exist in many schools can be a reality.
The programme recognises that innovative techniques, including Off-Site Construction may be needed to deliver this programme. Modern modular buildings, which comply with the latest building regulations, can be used to provide both improved temporary classrooms, while existing school buildings are refurbished or replaced and inspiring permanent buildings. As well as using modular buildings for temporary use, many existing schools have recognised the benefits of modular construction for providing the additional permanent school buildings that they need. By specifying Off-Site Construction, they can minimise disruption on site and the health and safety risks associated with long- term building projects in school grounds.
Modular buildings can be successfully used for:
Classrooms and Classroom Blocks
Changing Facilities
Laboratories
Offices and Crèches
Nurseries and Day-Care Centres
Modular construction used to be only considered for temporary classrooms, but it can be used equally effectively to provide high quality permanent classrooms and other educational facilities. Temporary classrooms are still available for emergency and short term use, such as if a number of classrooms where out of use, either for an emergency, like a fire or if the school was having some building work done then a temporary building would be ideal.
When considering the Carbon Footprint of your building, constructing from wood as compared to "traditional build" structure is both environmentally friendly and energy efficient. Wood is a natural material and is therefore close to people's hearts and is the first choice for all seasons. Its insulation qualities ensure that heating and air conditioning cost are kept to a minimum which makes them ideal for School Classroom.
Achieving Sustainable Low Carbon Buildings
The need to tackle climate change is now widely accepted and is a key Government priority. Reducing the carbon emissions of new development can play an important role in achieving UK targets for carbon emission reduction.
The DTI's Low carbon buildings programme provides grants for microgeneration technologies for householders, community organisations, schools, the public sector and businesses. Phase 1 of the programme is managed by the Energy Saving Trust and Phase 2 of the programme is managed by BRE.
Launched on 1 April 2006, the programme will run over three years and replaces DTI's Clear Skies and Solar PV programmes, which closed for applications on the 31 March 2006. The programme is UK-wide (apart from the Channel Islands and the Isle of Man) and will demonstrate how energy efficiency and microgeneration will work hand in hand to create low carbon buildings.