DESIGN YOUR OWN LOG BUILDING
This unique idea from New Forest Log Cabins that no other log cabin supplier offers with the same level of quality and bespoke design service. Provide us with the outline information and we will e-mail you with an Information Pack and estimate for the supply and build by reply.
DRAFT DRAWINGS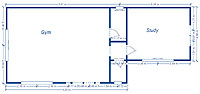 DRAFT 3D IMAGES

FINISHED PRODUCT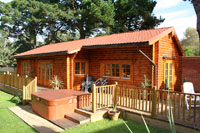 If you would like dividing walls or areas set-out for specific rooms such as office/store, gym/shower, sauna, hot tub, storage or any thing else, just jot it down on a piece of paper and e-mail to:
Custom design Log Buildings, School Classrooms and Homes cost a lot less than you think, so give us a try and you might be pleasantly surprised..!