Bespoke Log Cabins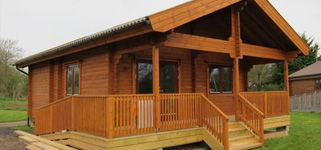 New Forest Log Cabins have years of experience on hand to offer you when you embark on the very exciting project that is designing your own, custom made bespoke log cabin. We have many log cabin designs that you can browse through on our website for inspiration and ideas, and if you need any further help please do not hesitate to give us a call or contact us online. If you have a pretty good idea of what you want in terms of size, log profile, number of floors, insulation etc then please fill in our 'design your own' form and one of our sales team will get back to you as soon as they can with an initial quotation.
When you think of 'Bespoke' or 'Custom Made' you think of quality and usually expense, we can assure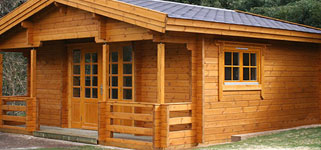 you that you will be getting the highest quality but without the inflated price tag, we guarantee to match our competitors prices giving you the very best value for money.
Whatever your requirement, be it a residential log cabin for yourself or a relative, a log office in the garden, a gym, swimming pool, nursery or school classroom we have vast experience in all areas of log cabin building and will happily advise and create the perfect structure for you. We pride ourselves on our quality of personal service, with satisfaction guaranteed from start to finish.