Log Scout Huts & Girl Guide Buildings Introduction
In the early years of the 20th century, Robert Baden-Powell, a famous army general, developed a scheme for training boys. He tried out his ideas at a camp on Brownsea Island in 1907 and the following year published them in a book, Scouting for Boys. The book was an instant success and boys throughout the UK enthusiastically took up Scouting. As a result, Baden-Powell soon found himself organising the Boy Scout Movement. At the Scouts' first rally, at the Crystal Palace in 1909, a small group of girls turned up. They represented hundreds of other girls and insisted that they wanted to be Scouts too.
The traditional values and requirements of the Scouts and Guides have changed very little over the years and now New Forest Log are helping to replace many of the origin huts as they were called or meeting places, with modern buildings made completely from logs and using traditional building techniques in harmony with the requirements of UK Building Regulations.
Log Scout & Guides Log Meeting Halls
6 Scout & Guide Huts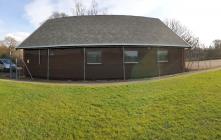 The Sarisbury Scout HQ close to the River Hamble in Southampton is a great example of what can be achived when Designers, Architects, Town Planners, Scaffold Companies, Plant Hire, Electricians, Plumbers and many, many more helpers, parents, delivery drivers and manufactuers of the modern Timber Frame Building. Not least of all the fantastic efforts of the Scout Leader Mr Toby King and his many helpers, who created this beutiful new Scout Building. Thank you Toby..!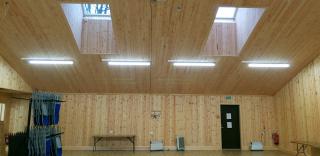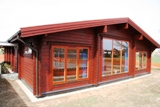 Log Building from New Forest Log Cabins
At the heart of a good Log Building there are the fundimentals, like with a Scout Building it should also large hall, wet and dry places, kitchen, WC's, store room, utility facilities and possibly offices. With our extensive experience in providing ideal environments for recreational hall, you can rest assured that we also incorporate all of the necessary safety and security features for carefree living and enjoyment.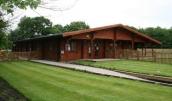 The great thing with our designs is that they are so versatile with design changes and modifications to exisiting plans completed in minutes and client designs costed within hours. Built to meet the requirements of UK Building Regulation and to last in excess of 100 years, New Forest Log Cabins will be very happy to work with you or your Architect to come up with the mose cost effective and practical design to meet your needs.
Modern Timber Frame Log buildings that comply with the latest building regulations, can be used to construct your MODULAR SCOUTS HALL. Modular construction used to be only considered for temporary structures, but it can be used equally effectively to provide high quality permanent structure used as a meeting place and other facilities such as hiring for social functions, regular keep fit classes, dancing, circuit training. The list is endless and they all bring in much needed rental income...!
Modern building techniques gives us the opportunity to construct cost effective, energy efficient buildings with a traditional Village Hall look and feel made to almost any size you want. Our bespoke service is available to customers and all we ask is that you make a sketch with dimensions and e-mail or fax it across to us, our design team will then provide you with 3D drawings and an estimate of cost for the supply and build.
Are you thinking of re-building your Scouts Meeting Hall? It would be worth getting a quote for it to be constructed in log and not only will you save money, you will have one of the smallest Carbon Footprint buildings in the area..!
To watch the progress during construction click on the Scouts Logo

Are you thinking or re-building your Scouts or Guides Meting Hall. It would be worth getting a quote for it to be constructed in log and not only will you save money, but you will have one of the smallest Carbon Footprint Eco Friendly buildings in the area..!