The past few months have seen multiple flood warnings being issued for the River Stour in Dorset. The Environment Agency has consistently been saying flooding has been expected along the Lower Stour from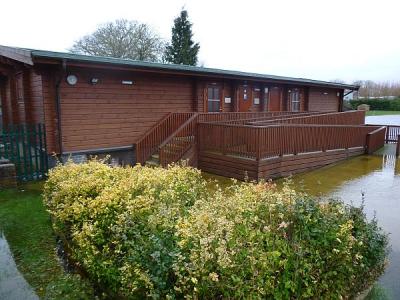 Sturminster Marshall to Christchurch. However, thanks to much work at the design stage the Allenbourn Sports Pavilion has survived. It might be surrounded by up to 2 foot of flood water, but the Log Building which was completed by New Forest Log Cabins in 2011 is standing tall.

When we were asked to work with Architect Gareth Bristow to build a Log Sports Pavilion, little did we know the weather would test the flood defense measures that were key to the long term life of the building. Sales Director for New Forest Log Cabins, John Rudd added that "with many hours of raising and lowering the design and using a series of brick pillars we were able to construct the Sports Pavilion to withstand the threat of flooding, however, this has been put to the test over the recent month of constant flooding of the River Stour that runs nearby".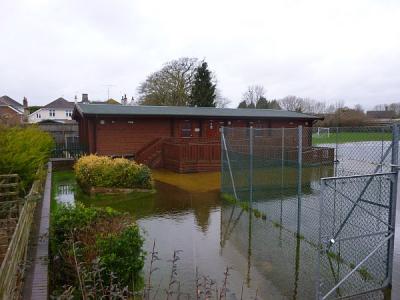 The Eco Friendly modern School Classrooms designed and built by New Forest Log Cabins can have teaching areas, staff rooms, wet and dry places, kitchens, WC's and utility facilities and offices, along with adequate storage space. With our latest design tools we can create your very own bespoke nursery building. With our extensive experience in providing ideal environments for pre-school children to flourish, you can rest assured that we also incorporate all of the necessary safety and security features for carefree learning and enjoyment. If you are planning to build a new nursery, we can help you design and then go on to construct a superb new building to your exact specifications, meeting all the regulations from OFSTED and Building Control, please contact us to request an Education Information Pack, or visit our education section to find out more.